Making a Difference
Catalyst Connection is a private not-for-profit organization headquartered in Pittsburgh, Pennsylvania. We provide consulting and training services to small manufacturers in southwestern Pennsylvania, accelerating revenue growth and improving productivity. Through active collaboration with our clients and the manufacturing community at large, we contribute to the growth, vibrancy, and ongoing robustness of manufacturing in our region.
0K
Jobs Created & Retained
Grants and Other Cost Saving Programs
Catalyst Connection strives to be a central information resource for grants available that can be used for continuous improvement initiatives and capital expansion.
What can be done to improve the training and quality of manufacturing employees?
Southwestern Pennsylvania's companies are facing a critical shortage of employees because of skill deficiencies and overall number of applicants.
Our recent study has good news though, manufacturers in every county in our region are hiring – over thousands of openings! Watch the full video featuring Catalyst Connection's, President & CEO – Petra Mitchell on KDKA's The Sunday Business Page.
Catalyst Connection is a part of the MEP National Network™. The MEP National Network™ is a unique public-private partnership that delivers comprehensive, proven solutions to U.S. manufacturers, fueling growth and advancing U.S. manufacturing. Learn More…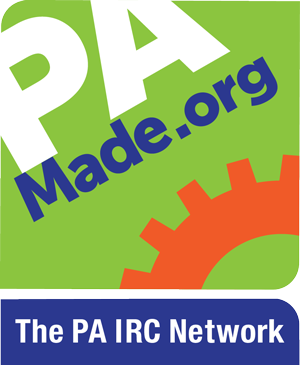 Catalyst Connection is a part of The Pennsylvania Industrial Resource Center (IRC) Network. Working collaboratively, company by company, the Network's mission is to help manufacturers envision where they want to be and assist them to achieve it, in addition to giving a voice to an increasingly vital part of the Commonwealth's economy.