Making a Difference
Catalyst Connection is a private not-for-profit organization headquartered in Pittsburgh, Pennsylvania. We provide consulting and training services to small manufacturers in southwestern Pennsylvania, accelerating revenue growth and improving productivity. Through active collaboration with our clients and the manufacturing community at large, we contribute to the growth, vibrancy, and ongoing robustness of manufacturing in our region.
0K
Jobs Created & Retained
Grants and Other Cost Saving Programs
Catalyst Connection strives to be a central information resource for grants available that can be used for continuous improvement initiatives and capital expansion.
The Power Mini-grant is designed to assist coal impacted community's response to negative economic factors by diversifying and growing small and medium sized manufacturers through strategic efforts to build capacity, improve efficiencies and demand locally, stimulate job creation, and drive economic impact.
City of Pittsburgh manufacturers can receive up to $2,000 in matching funds for management consulting services and technical engagement assistance.
Businesses may receive up to $150,000 in federal grants to be used for business development.
The new virtual Maker-to-Manufacturing Commercialization Center (M2M) connects entrepreneurial makers and small businesses to a larger ecosystem of manufacturing.
Digital Bridge 2018: Pittsburgh's Industry 4.0 Conference
Technological innovations are fueling a new era of digital business transformation. This is rapidly changing the way manufacturers operate and conduct business. Manufacturers of all sizes, across all sectors, need to learn how to adapt in order to remain strong and relevant.
Digital Bridge 2018 was a success! Stay tuned for access to conference materials!
Catalyst Connection is a part of the MEP National Network™. The MEP National Network™ is a unique public-private partnership that delivers comprehensive, proven solutions to U.S. manufacturers, fueling growth and advancing U.S. manufacturing. Learn More…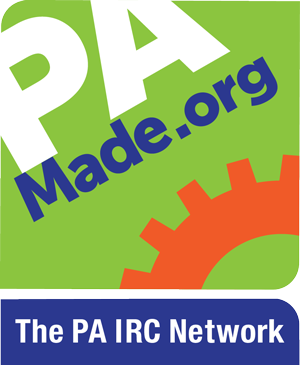 Catalyst Connection is a part of The Pennsylvania Industrial Resource Center (IRC) Network. Working collaboratively, company by company, the Network's mission is to help manufacturers envision where they want to be and assist them to achieve it, in addition to giving a voice to an increasingly vital part of the Commonwealth's economy.