Publications and Ebooks
Why an ERP System is Important for Your Business
An ERP system acts as the brain behind your business operations. It can centralize information and integrate with every department and every system used within your workplace.
Whether you're checking in on inventory levels, finding out more about a customer's purchase history before calling them, or automating processes within the supply chain to get your products or services in your customers' hands faster than ever before, an ERP system will provide the specific information and answers you need.
Lean Forward Ebook
As the COVID-19 crisis grips the manufacturing industry, now more than ever, lean thinking, lean processes and lean tools are critically important to adapt in the workplace. Catalyst Connection has created a guide to helping your manufacturing organization lean forward despite this challenging time. The guide explains the importance of adapting a lean mindset during times of crisis, outlines the history of lean principles, and educates the reader on how to start implementing lean manufacturing in the workplace.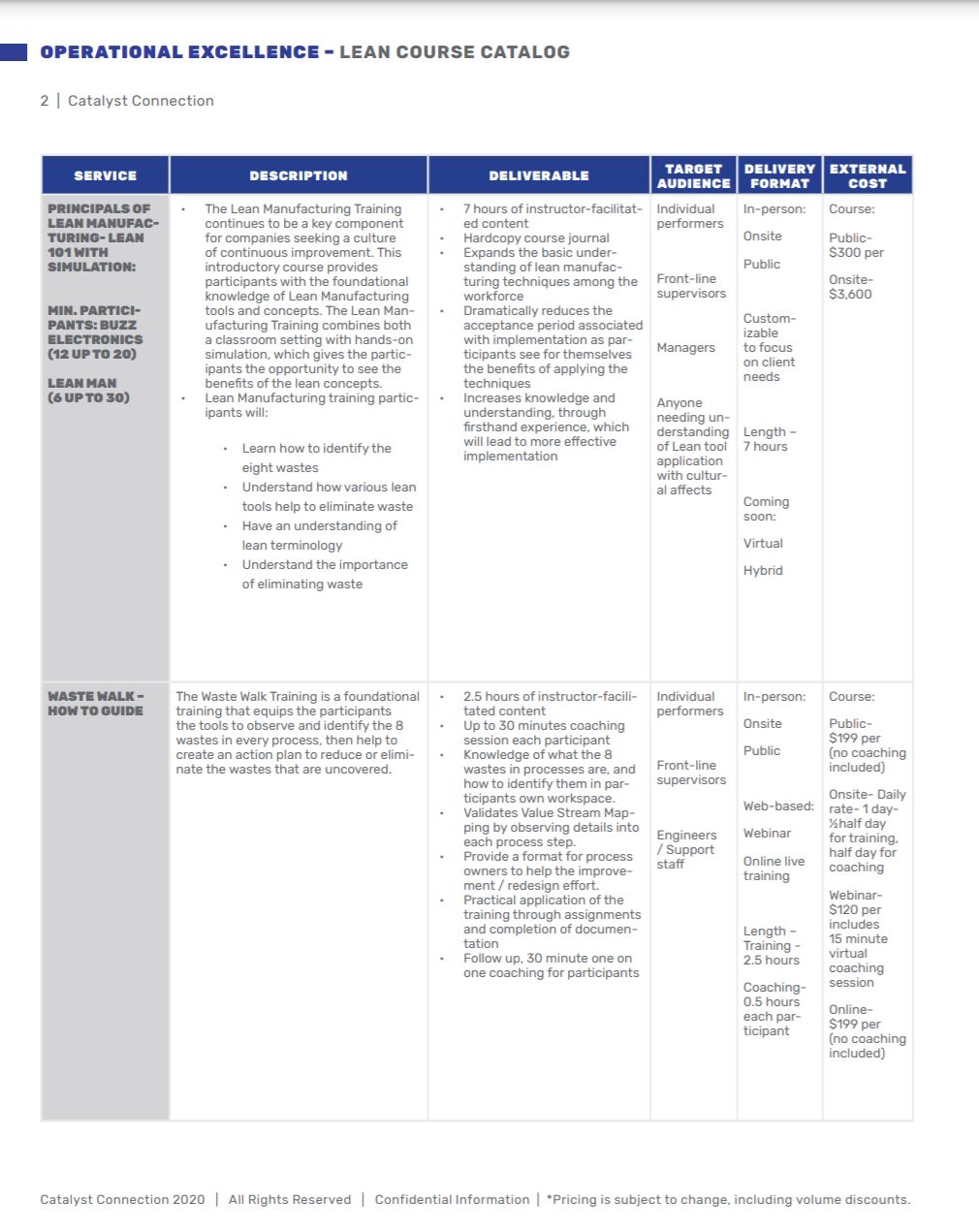 Lean Manufacturing Course Catalog
Implementing a Lean Manufacturing process into your business is a systematic approach to identifying and eliminating waste (activities that don't add any value). It improves the flow of products to shorten lead times, reduce operating costs, and requires employees to be successful.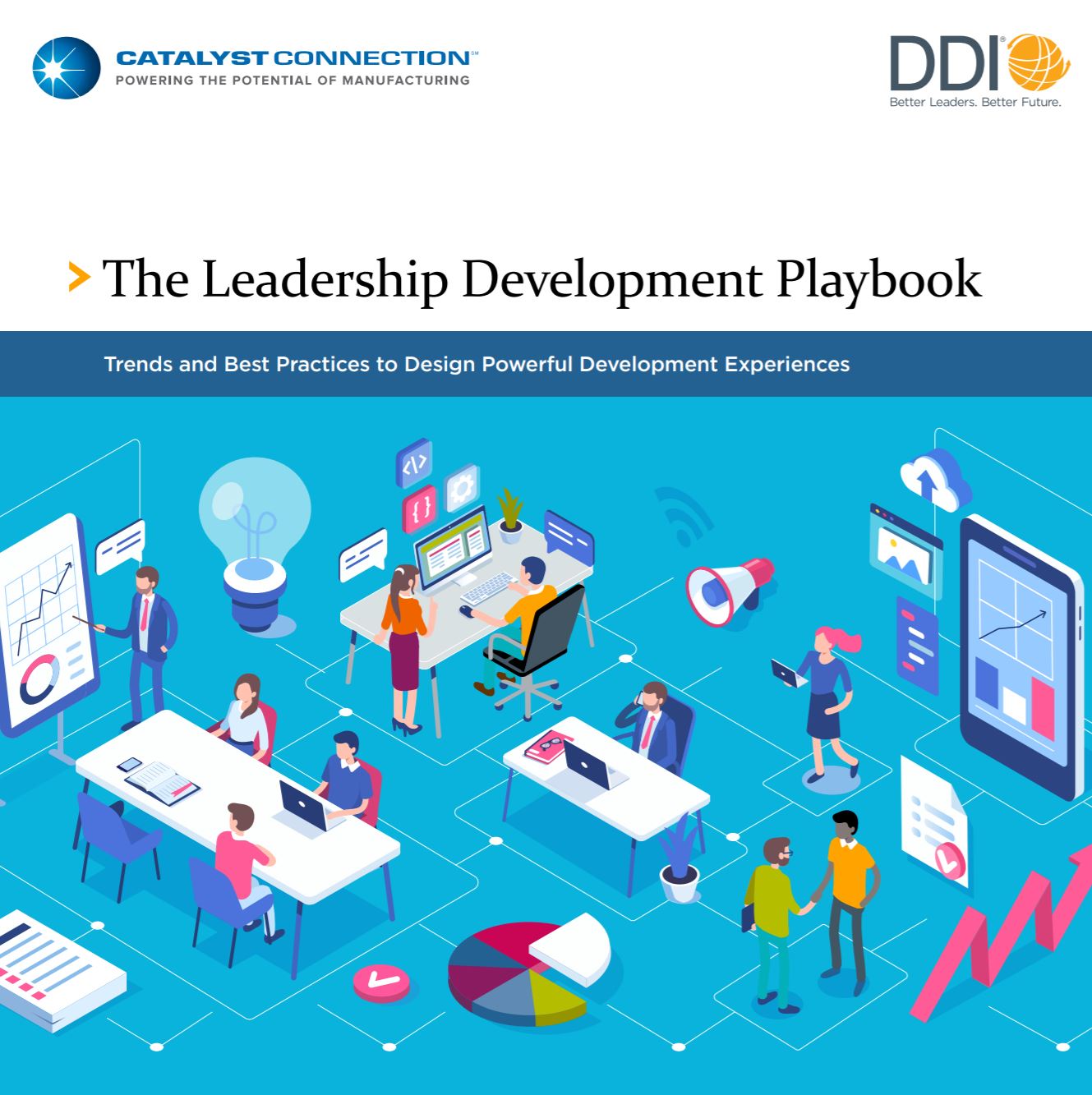 The Leadership Development Playbook
Catalyst Connection is proud to partner with DDI to launch our new guide, the Leadership Development Playbook, featuring best-in-class practices and approaches for designing powerful development experiences. The Playbook reflects our current reality and includes a review of the present-day leadership development landscape, as well as research-based trends that point toward a bright future.
---
---
---
---
---
---
---
---
---
---
---
---
---
---
---