Publications and Ebooks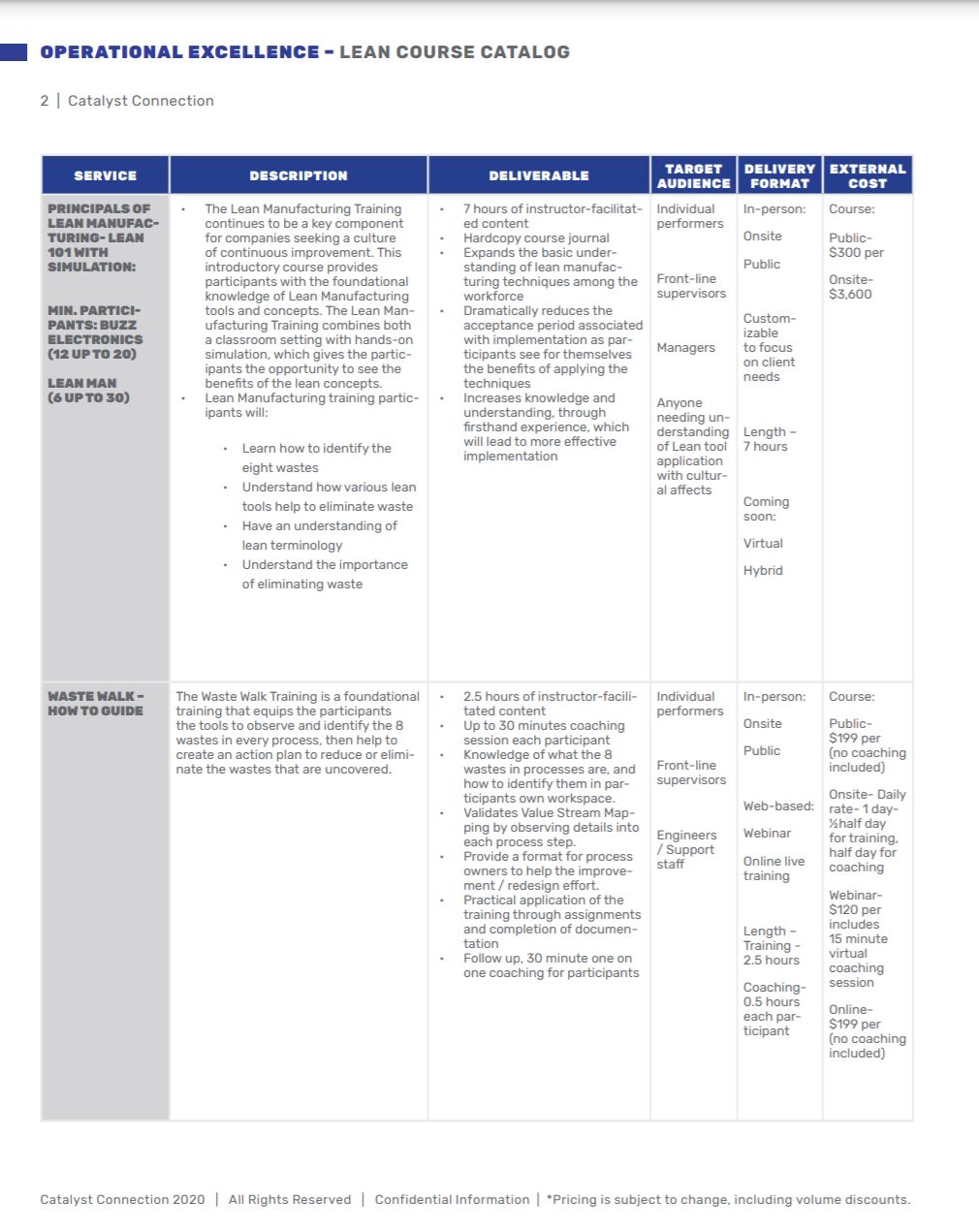 Lean Manufacturing Course Catalog
Implementing a Lean Manufacturing process into your business is a systematic approach to identifying and eliminating waste (activities that don't add any value). It improves the flow of products to shorten lead times, reduce operating costs, and requires employees to be successful.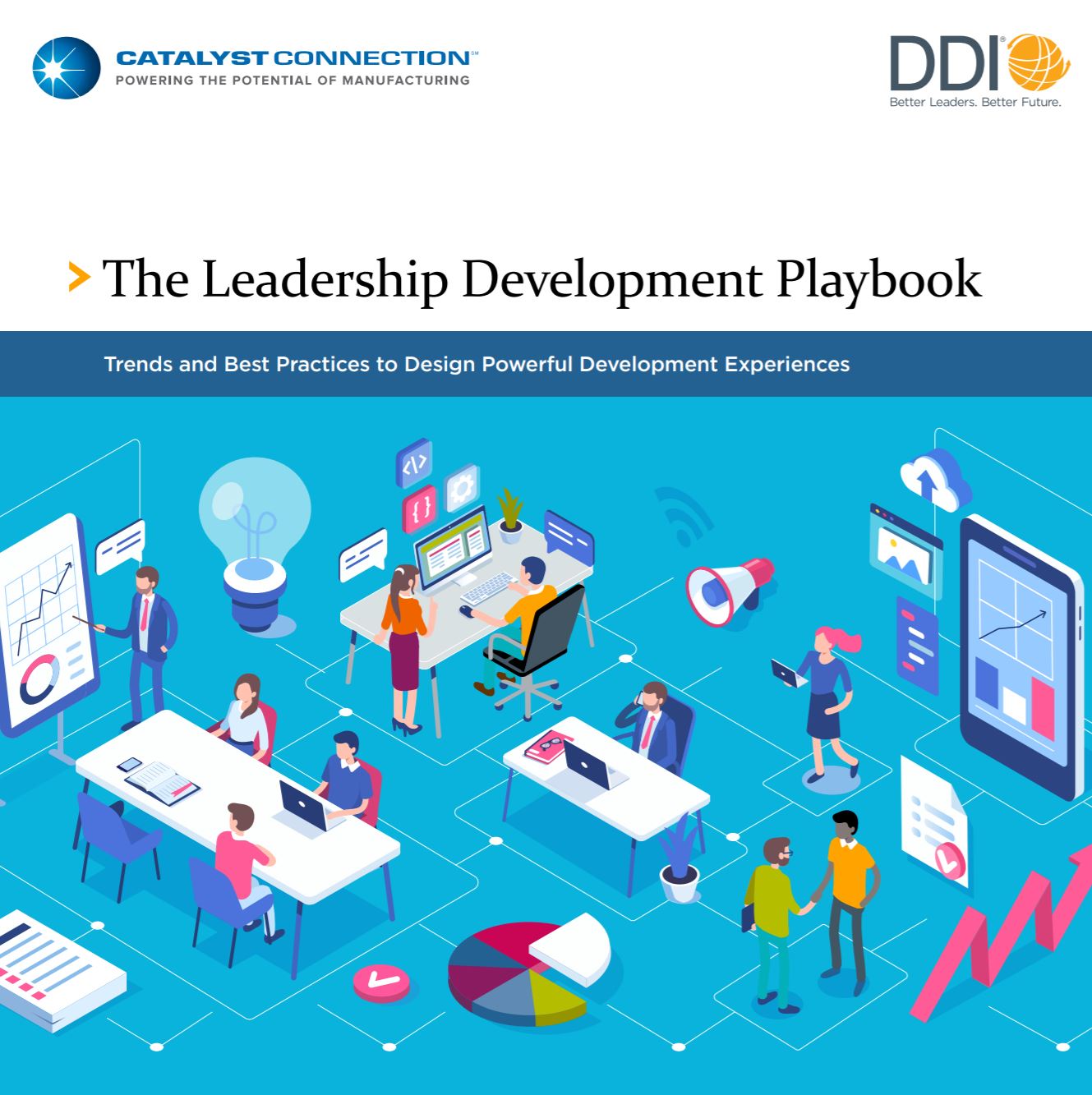 The Leadership Development Playbook
Catalyst Connection is proud to partner with DDI to launch our new guide, the Leadership Development Playbook, featuring best-in-class practices and approaches for designing powerful development experiences. The Playbook reflects our current reality and includes a review of the present-day leadership development landscape, as well as research-based trends that point toward a bright future.
---
---
---
---
---
---
---
---
---
---
---
---
---