ISO 9001 Opens Doors for New Clients
AMS Electronics, Inc.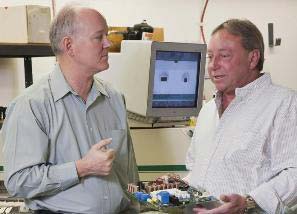 AMS Electronics, Inc. (AMS) is located in Butler and manufactures electronic assemblies, cables and wire harnesses. AMS saw a growing benefit for their facility to be ISO 9001 certified, not only from current clients but from potential new customers. Catalyst Connection Quality/Process Improvement Consultant, Craig Wilson, assisted AMS by managing the ISO 9001 quality management system development, documentation, and implementation efforts. Departmental or functional teams were assembled to address each of the ISO requirements—utilizing flowcharts to map the current practice, and incorporate improvements and enhancements as needed.