Creating a 'New' Organization to Reach Target Conditions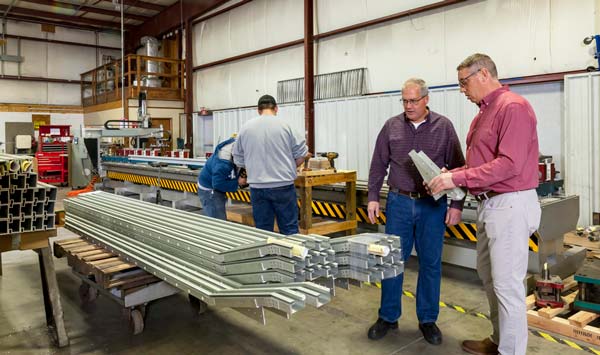 IGS Industries
IGS Industries is a custom part and sealant manufacturer that offers stock and custom metal work parts, non-metallic parts, brand-name and custom sealants, gaskets, shims, and auxiliary products. IGS industries has been in business since 1961 and employs approximately 120 people.
The company was operating their processes dependent upon outdated standards and practices, with no visibility to daily outcomes or productivity. Additionally, the organization was creating a new culture by implementing ESOP (Employee Stock Option Program) and an employee advisory board. IGS Industries found it challenging to make and understand profits and create an atmosphere to take the organization to the next level.
Catalyst Connection conducted a lean assessment and it was discovered that IGS needed to create a 'new' organization. In order to create this 'new' organization, Catalyst Connection provided high level strategic planning and executive team building, and began to implement a lean culture into the organization by helping the staff through training and coaching to help them reach their target condition in a lean scientific method of implementing and sustaining tools and culture. As a result, IGS Industries has had a 9% increase in sales.
"Catalyst Connection helped us to think 'outside the box' when it comes to rearranging our manufacturing process. With the implementation of lean manufacturing techniques, IGS Industries was able to set up our equipment in a more efficient manner so that we could avoid potential costly mistakes. The entire process enabled us to be more prepared to launch efforts into new markets as they arise." — Dave Sphar, President, IGS Industries