Made in PA Supplier Forum: New Flyer
June 12 @ 8:30 am - 11:15 am EDT
This Made in PA Supplier aims to connect Pittsburgh manufacturers and innovators with business opportunities with New Flyer and other attendee companies.
PLEASE SEE IMPORTANT INFORMATION BELOW REGARDING ONE ON ONE MEETINGS
New Flyer is a subsidiary of NFI Group Inc. (NFI), one of the world's largest bus and coach manufacturers. Today, New Flyer offers the most advanced, innovative product line under the Xcelsior® and Xcelsior CHARGE® brands, and also offers infrastructure development through NFI Infrastructure Solutions™, a service dedicated to providing innovative, safe, sustainable, and reliable charging and mobility solutions.
New Flyer actively supports over 35,000 heavy-duty transit buses (New Flyer, NABI, and Orion) currently in service, of which 8,600 are powered by electric motors and battery propulsion and 1,900 are zero-emission.
New Flyer was founded in 1930 and is now the largest transit bus manufacturer in North America, with fabrication, manufacturing, and service centers in the United States and Canada. They continue to build on their 90+ year legacy of innovation to deliver innovative mobility solutions and technology that meets the demands of communities today, and into the future.
At this Supplier Forum, attendees will learn about New Flyer's overall automation and digization roadmap, supply chain priorities and how to do business with New Flyer. We'll have limited, 5-minute, private one-on-one meetings with them.
Who Should Attend?  This event is for companies that are interested in supplying to or that want to expand the products they supply to the vehicle industry.  Companies who are doing market research into product feasibility and market fit may also benefit from attending.
If you have any questions about whether your company is a good fit to attend, please contact Monica Takacs at mtakacs@pghtech.org.
One-on-One Meetings  If you would like to meet with New Flyer on a one-on-one basis, please complete the form located HERE.  While we cannot guarantee a meeting for everyone, if you fill out the company profile, it will be forwarded to New Flyer's supply chain/procurement team.
Connecting Manufacturers We are pleased to create the opportunity for attendees of this event to, not only connect with New Flyer, but with each other. After the presentation, we invite you to stay to network with other attendees. We encourage representatives of both your sales and procurement teams to attend this event. You might meet someone surprising that will help your business grow!
When: Monday, June 12, 2023
Event Agenda:  8:30am  Registration and Networking 9:00am  Welcome Remarks 9:10am  Program 11:15am Adjourn
Where:
Nova Place | Pittsburgh Technology Council Office 100 S. Commons, Suite 172 Pittsburgh, PA 15212
Cost: PTC Member | $35 Early Bird | $40 after June 2nd | $45 Late/On-site Non-Member | $170 | $180 Late/On-site Entrepreneur Member | 50 Percent discount (Please contact mcolf@pghtech.org to register).
The discount code for Catalyst Connection partners is: CatCon2023
Registration & Payment Policy: Online Registration will close 1-2 days prior to event. Pre-Registration is always requested, when possible, so that we may best plan for your arrival. Walk-in registrants, when accepted, must pay onsite (additional fee required) with a credit card or check to obtain entry to the event, no exceptions.  Refunds requested less than 2 business days prior to the event will not be granted.  Substitutions are welcome.
This program is made possible by: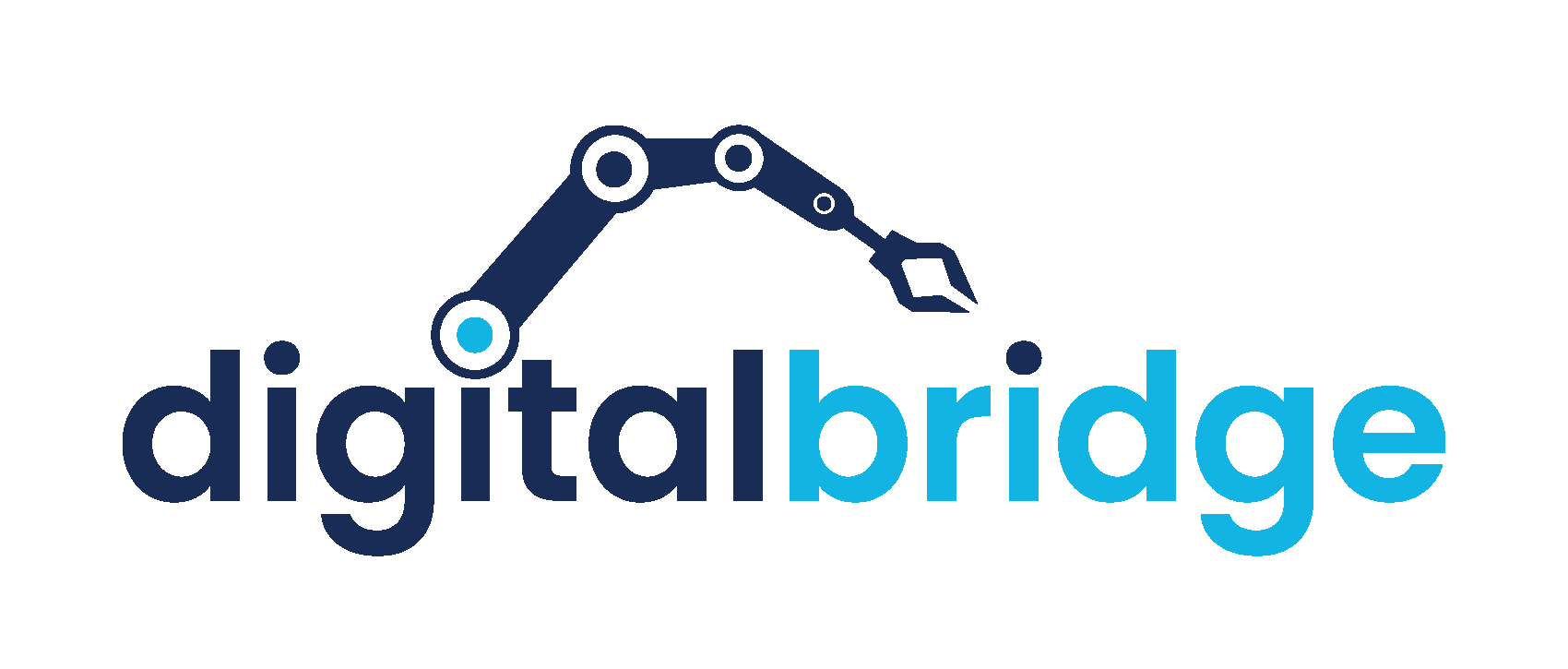 The Digital Bridge initiative helps manufacturers with implementation of Industry 4.0 technologies in products, processes, logistics, and human resources.  Eligible uses include:
Robotics and Automation Robotics are not a one-size-fits all solution, so it is wise to identify the appropriate opportunity and optimum timing for your first (or next) implementation. Be sure to think through the entire process to identify potential implementation challenges.
Digitization Digitization covers a wide range of applications and functional areas at a manufacturer, from front office to operations and everywhere in between. It is all about providing the right data to the right people at the right time.
Additive Manufacturing (AM) AM is revolutionizing manufacturing; not as a replacement for traditional manufacturing, but as another tool at your disposal that can reduce costs and increase capabilities across the manufacturing spectrum.
Cybersecurity Depending on your customers and industry, you may be subject to cybersecurity requirements that will dictate the cybersecurity protocol you must follow. A prime example is the U.S. Department of Defense Cybersecurity Maturity Model Certification (CMMC).
For registration questions – Megan Colf, Director, Events, mcolf@pghtech.org For sponsorship questions – Ashley Steckel, Vice President of Business Development, asteckel@pghtech.org For membership questions – Hannah Moran-Funwela, Membership Success Manager, hfunwela@pghtech.org