Essential Leadership Skills- Washington, PA
November 12 @ 8:30 am - December 17 @ 12:00 pm EST
Course Objective
Transform supervisors and managers into leaders and coaches. Catalyst Connection has partnered with Developmental Dimensions International (DDI) to offer this powerful five-part program. This program develops the skills that leaders need for today's business climate. Participants will learn how to support ambitious change efforts, address poor performers, develop employees using developmental feedback, and improve the organization's overall culture.
Benefits
Participants will gain the knowledge required to:
Reduce stress associated with the shift to leading others
Act with authenticity to build trust
Impact business outcomes by leading effectively
Effectively resolve workplace conflict and enhance productivity, efficiency and morale
Build the team's capabilities and capacity through developmental delegations
Encourage people to take ownership of, and be accountable for, their work performance
Make the best use of available resources
This course includes five sessions which will meet on the following dates:
Tuesday, November 12, 2019-Your Leadership Journey
Wednesday, November 20, 2019-Communicating for Leadership Success (please note change of day)
Tuesday, December 3, 2019-Coaching for Peak Performance
Tuesday, December 10, 2019-Resolving Workplace Conflict
Tuesday, December 17, 2019-Delegating with Purpose
Course Outline
In this course, participants focus on one topic in each of the five sessions that occur one day a week for five continuous weeks.
Session 1: Your Leadership Journey
This course arms a new or prospective leader with the knowledge and skills they need to confront the challenges they face early in their leader career.  The course encourages the learner to think about the transitions that newer leaders face and how to handle those challenges. They are introduced to three leadership differentiators that are most important to building a positive reputation as well as contributing to the organization's success.
Session 2: Communicating for Leadership Success
This foundation course for most Interaction Management® courses helps leaders communicate effectively so they can spark action in others. The course teaches leaders the interaction essentials they need to handle the variety of challenges and opportunities they encounter every day in the workplace and beyond.
Session 3: Coaching for Peak Performance
By helping learners understand the importance of three coaching techniques and how to effectively handle both proactive and reactive coaching discussions, this course helps leaders have more effective and efficient interactions.
Session 4: Resolving Workplace Conflict
This course teaches leaders how to recognize the signs of escalating conflict and take appropriate action to minimize damage.  Leaders are introduced to two resolution tactics—coach and mediate—and practice using the Interaction Essentials as they coach then mediate to resolve a conflict.
Session 5: Delegating with Purpose
In this course, leaders learn the skills they need to address these challenges, gain the commitment of team members, develop individual skills and abilities, and enhance the overall capability and capacity of their teams and, ultimately, the organization. Leaders learn to identify the tasks they need to delegate, select the most appropriate individuals, assess capabilities and commitment, and plan the delegation discussion.  That discussion includes the level of decision-making authority, amount of support, and methods for monitoring progress and measuring results.
Fee includes course materials for each session.
Click here description for session details.
Who Should Attend
Recently appointed supervisors or group leaders; employees, promoted from the ranks to leadership roles, who have yet to receive "people skills" training; accomplished employees earmarked for leadership.
Content by: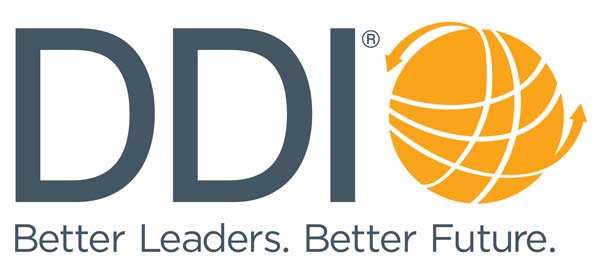 ---
Learn how the WEDnet Grant could help qualified businesses pay for this training.
Learn About WEDnet
Schedule
This course includes five sessions which will meet on the following Tuesday's:
November 12th
November 19th
December 3rd
December 10th
December 17th