Digital Bridge Industry 4.0 Conference

Mark Your Calendars! Catalyst Connection will be hosting Digital Bridge 2019, Pittsburgh's Industry 4.0 Conference at the DoubleTree Hilton Pittsburgh-Cranberry on Thursday, October 31st! This annual event is an opportunity for manufacturers to come together and learn about Industry 4.0 – the marriage of physical and digital technologies.
Digital Bridge: Pittsburgh's Industry 4.0 Conference 2019, builds on last year's event to bring together leading manufacturers in Western Pennsylvania and beyond.  Engaging keynote and panel discussions, practical, application focused Tech Talks, and networking with the region's top manufacturers and product and service providers make Digital Bridge 2019 an essential manufacturing event.  Come be a part of the discussion to dive into Advanced Manufacturing Technologies and ensure you have the right components built into your 2020 business and technology strategy.
Keynote Speaker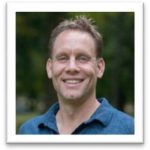 The Digital Bridge 2019 keynote, delivered by Ben Lawrence of KCF Technologies, will set the stage for the day by exploring how manufacturers across the region and beyond are successfully leveraging technology advances to hone their competitive edge. The Pittsburgh chapter of the Product Development and Management Association (PDMA) will also be leading a panel discussing the impact of Industry 4.0 on product development.  Don't miss it!
Tech Talks
Choose between physical, digital, and people tech talk tracks or float between them to tailor your learning experience for your specific needs.  Take advantage of tracks to facilitate your team members dialing into their areas of interest.  Peer manufacturers and other leaders in manufacturing technology will present on challenges and successes in technology implementation, highlight their lessons learned, and share their vision for future.
Presentations will be based on the following Industry 4.0 Categories:
Physical Track

Tech Talk Robotics
Tech Talk Additive Manufacturing

Digital Track

Cybersecurity
Tech Talk Smart Factory

Workforce Track
*New Session Added for Startups and Manufacturers Seeking Innovation*

A new session focusing on grant opportunities and success stories of innovation through collaboration has been added. This session will highlight availability of funds and inspire manufacturers to begin defining innovative improvement projects and look to our regions startups to find a competitive advantage.
I'd like to be a sponsor this year!
Our 2019 Sponsors: